Products High Brightness "Surface Illuminated" LED Lights
High Brightness "Surface Illuminated" LED Lights

IDEC LF1D-H / J Series
The flat, no-multi shadow LED light provides less glare and can be used to illuminate small surface scratches & irregularities of that are on the target object. Two lengths are available; 365mm and 510mm; providing high power 2000 / 3000lm Luminous Flux allowing a good level of brightness even when mounted at a distance from the target. And with a light distribution angle of 120o makes the LF1D-H & J suitable for replacing fluorescent lights in the industrial application.
Each unit is manufactured from dicast aluminium housing with stainless steel and reinforced glass cover providing an IP67F ingress protection.
LIght Distribution Characteristic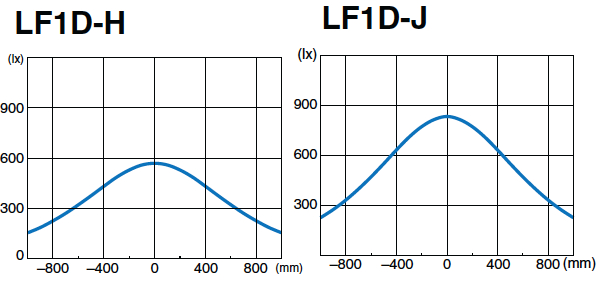 Have a Question?
Call today on +44 (0)1256 321000
Send Enquiry